Minute-Man Plumbing & Heating Parts & Supplies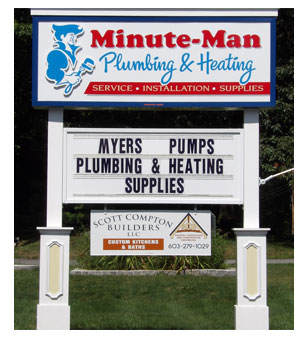 Our Plumbing parts and supply warehouse is located just up the road from the traffic circle in Meredith.
Stop in and take a look at our large selection of plumbing and heating supplies, bathroom fixtures and equipment. We are happy to assist you with finding just the right item and will gladly special order any item from our large selection of suppliers.
J. Costa Plumbing & Heating Supplies has been proudly serving New Hampshire's beautiful lakes region for over 30 years. The one-stop-shop for all your plumbing, heating, well and water treatment supplies. Whether you are a plumbing professional or a do-it-yourselfer, we have the knowledge and the supplies you need to complete your next project.